Advance and Earn
Advance in rank October, November, or December 2022, extented until March 2023, and earn a one-time bonus!* Plus, we've increased the bonus amounts for new Diamonds and Diamond Elites!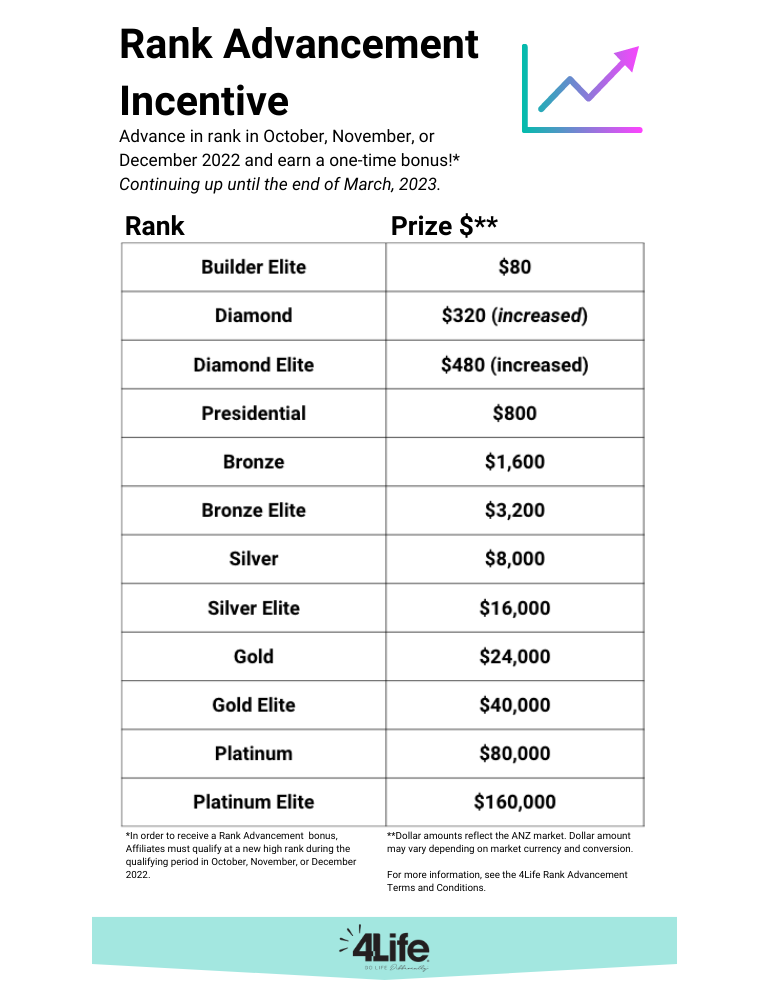 *In order to receive a Rank Advancement bonus, Affiliates must qualify at a new high rank during the qualifying period in October, November, and December of 2022 (Now extended until March, 2023).
**Dollar amounts reflect the NZD market. Dollar amount may vary depending on market currency and conversion. For more information, see the 4Life Rank Advancement Incentive Terms and Conditions.